Celebrity Fashion - The Hollywood Gossip
Posts from the 'Celebrity Fashion' tag on The Hollywood Gossip

Katie Holmes Elle Cover Story: Signs of Tom Cruise Split?
Jul 5th 2012, 21:05
Katie Holmes covers the new issue of Elle, and you can't help but read into some of her quotes knowing she was about to file for divorce from Tom Cruise.
Perhaps most notably: "I definitely feel much more comfortable in my own skin," the actress, 33, says of having progressed in her 30s. "I feel sexier."
She goes on, "I think in my twenties – it's like you're trying too hard to figure everything out ... I'm starting to come into my own. It's like a new phase."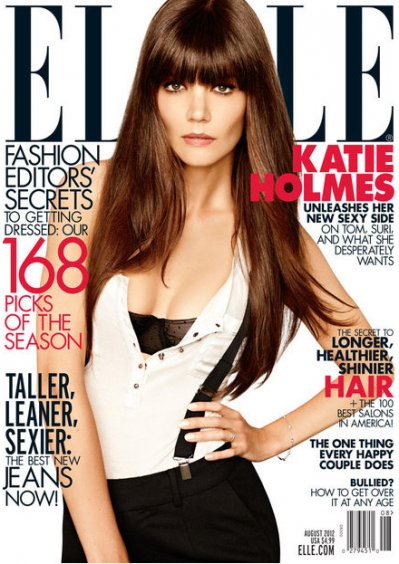 On the subject of being Mrs. Tom Cruise, which she apparently had enough of just weeks after giving this interview, she also hints at the breakup.
"He has been Tom Cruise for 30 years," she says. "I know who I am and where I am and where I want to go, so I want to focus on that."
As for his impact on her own career: "Things are not handed to anyone. If anything, you work a little bit harder when you're in such visible circumstances."
Who knows if it means anything, but the NY Post says Katie did not enjoy speaking about Tom, who allegedly begged for reconciliation and is very bitter at her.
"Katie didn't speak about Tom in a lovey-dovey way at all" in the interview. "She deflected the Tom questions and brought them around to herself."
Reading between the lines or just coincidence? You be the judge.